Author
Anna
Hypergrid travelleling reporter and photographer for art space Magazine. VATSIM pilot and IVAO Tower controller. Building my own simulator.
There is a lot of different gallerys in Second life. Very big ones with many paintings and some good art. And the small ones often run by the artist with a few pictures or sculptures.
In the big ones you get a big dose of all the culture you could want.
Crossworlds gallery
http://maps.secondlife.com/secondlife/lynto%20land/128/128/89
But I rally prefer walking around in a city block finding small gallerys and designers or maybe a strange store or two.
Virtual soho
http://maps.secondlife.com/secondlife/Bembecia/177/174/104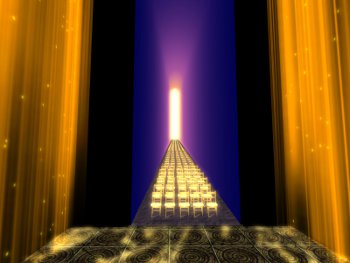 Just visited and then moved away again
Why are the chairs there?
Found this gallery close to mine. Nice pictures from Second life.
http://maps.secondlife.com/secondlife/Tabula%20rasa/241/86/27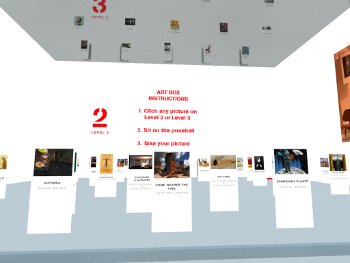 I found this place by pure chance. You can select any artbox and take a picture. I played around with it fore a while. Lot of fun http://maps.secondlife.com/secondlife/Klaw/4/19/46
I like places that do things.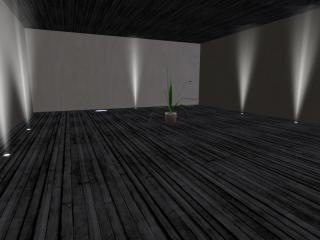 I found thids empty gallery next to my own. Are the between shows or is it a installaton.
I do not know but i liked it anyway. The plant is really something.
http://maps.secondlife.com/secondlife/Tabula%20rasa/242/89/27